Gain insights into the organisational risks and opportunities posed by climate change, and learn to lead a transition to net zero emissions and rewire your business model for long-term value and resilience.
As public concern over sustainability challenges and ESG integration intensifies and climate-related organisational risks escalate, the ability to build more resilient business models that thrive in a net zero economy has fast become a strategic imperative.
The Business and Climate Change: Towards Net Zero Emissions online short course from the Cambridge Institute for Sustainability Leadership (CISL) provides a comprehensive understanding of how to mitigate the business risks of climate change and oversee a transition to net zero emissions for long-term resilience and overall value.
Over eight weeks online, you'll explore real-world examples of successful low carbon initiatives and discover how to utilise innovation to build a resilient, profitable business model for the future, stimulating a 'triple bottom line' of people, profit, and planet. On completion of this course, you'll walk away with a practical action plan to transition to net zero emissions and the ability to lead change within your organisation and beyond.
Is this course for you?
This course is designed for any professional looking to upskill themselves in climate change risk mitigation and adaptation, as learning outcomes are applicable across industries.
Climate change consultants, sustainability specialists, and environmental managers as well as those looking to contribute to 'sustainable development goals' (SDGs) will benefit from an exploration of the latest low carbon practices, and gain new insights relevant to their current context and role. Those in finance and operations will develop the tools to bring about a transition to net zero emissions, and discover how to shift their business models for long-term resilience and profitability. Senior managers and C-suite executives in both the public and private sectors will learn how to lead sustainable change and turn a net zero future into a strategic 21st century business priority.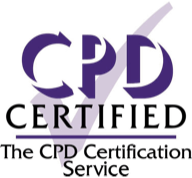 This course is certified by the United Kingdom CPD Certification Service, and may be applicable to individuals who are members of, or are associated with, UK-based professional bodies. The course has an estimated 80 hours of learning.