A shift within international politics is under way as Russia throws the geopolitical order into disarray and the rivalry between the United States and China intensifies. These risks, alongside climate change, migration levels and ageing populations are of critical concern to world leaders and business professionals alike.
International Relations: China, Russia, the US and the Future of Geopolitics is an online short course from Economist Education. It is designed to equip you with a unique blend of conceptual and practical understanding of global politics and its impact. This six-week course takes you through the main players in power, their political strategies, economic goals and relationships, crucial events, the role of technology and the sweep of global trends. You'll learn how your organisation may be affected by recent events and how you should respond to emerging shifts.
Enjoy a free three-month digital subscription with this executive education course from The Economist. Read articles on Economist.com, listen to the weekly edition, watch videos, browse newsletters, immerse yourself in our podcasts and app, or join us at exclusive events.
Is this course for you?
This course is for senior professionals across industries, as well as in public policy and government, who are responsible for leading strategy or interested in professional development. It will equip executives and officials with the tools to plan effectively for change, and confidently discuss these themes with stakeholders inside and outside their organisations.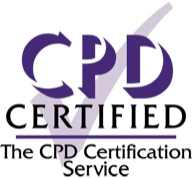 This course is certified by the United Kingdom CPD Certification Service, and may be applicable to individuals who are members of, or are associated with, UK-based professional bodies. The course has an estimated 50 hours of learning.
What will set you apart
On completion of this course, you'll walk away with:
An understanding of current China-US relations and how to steer your business through future disruptions.
Insight into Russia's expansionism and other geopolitical challenges, as well as how these will affect your business strategy.
The latest analysis of globalisation and its future—to prepare for yours.
Unlimited access to the official Economist Education alumni group on LinkedIn and 2U's Career Engagement Network, offering you exclusive resources and events to support your professional journey and drive your career forward.