Explore the practical applications of AI, within your organisation and society.
Artificial intelligence (AI) is already having a major impact across the economy, coursing in short order across the global business environment. To truly understand the potential it holds, you first need to understand how the technology works. The Oxford Artificial Intelligence Programme aims to provide you with a sound framework of this technology: from its history, functionality, and capability, as well as its inherent ethical challenges. Over the course of six short weeks online you'll develop an informed opinion about AI's applications with insights from University of Oxford faculty. Reflect on the implications and opportunities of AI, and build a business case for its implementation within your unique organisational context.
$110 billion
Expected global spend on artificial intelligence by 2024, with the United States accounting for more than half the total, followed by Western European countries such as the UK.
IDC (Aug, 2020).
30%
The amount of jobs that could be automated by the mid-2030s.
PwC (2018).
Is this programme for you?
This programme is designed for managers and business leaders across multiple functions and industries looking to understand the workings and possibilities of AI. It's also applicable for technical working professionals such as CIOs, IT managers, and business analysts who want to better understand how artificial intelligence can be implemented within their organisations.
You'll get the opportunity to learn about artificial intelligence online, and develop a foundational understanding of how it works. However, as this is a non-technical programme, you will not be required to code.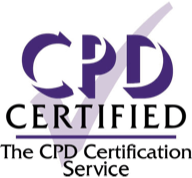 This Oxford Artificial Intelligence Programme is certified by the United Kingdom CPD Certification Service, and may be applicable to individuals who are members of, or are associated with, UK-based professional bodies. The programme has an estimated 60 hours of learning.
Note: should you wish to claim CPD activity, the onus is on you. Oxford Saïd and CareerCourses accept no responsibility, and cannot be held responsible, for the claiming or validation of hours or points.