Learn how to craft accurate, engaging and impactful pieces of writing for the business context.
Professional Communication: Business Writing and Storytelling is an online short course from The Economist designed to help business professionals attract and address broad audiences across various written formats. Based on the newspaper's editorial practice, this six-week course offers a self-reflective journey through the craft and purpose of writing and storytelling, equipping you with the confidence to communicate with partners and employees. An accessible 'tools not rules' approach to grammar unlocks practical skills for constructing cohesive sentences and paragraphs, and shows how elements such as word choice, punctuation and structure can maximise impact and clarity. You'll also explore ways to source information accurately, learn to strengthen arguments with data visualisations, and uncover methods for constructive and collaborative editing.
Enjoy a free three-month digital subscription with this executive-education course from The Economist. Read daily articles on Economist.com, listen to our podcasts, watch videos, browse newsletters, immerse yourself in our app or join us at exclusive events.
Is this course for you?
This course will benefit anyone seeking to improve their business writing and storytelling abilities. Participants who are looking to communicate with more conviction will learn how to craft narratives that hook and convince their readers, whether they are employees, partners or clients. Individuals will gain practical skills in sourcing, writing and editing content, and in the effective use of data visualisation.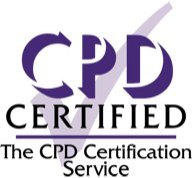 This course is certified by the United Kingdom CPD Certification Service, and may be applicable to individuals who are members of, or are associated with, UK-based professional bodies. The course has an estimated 50 hours of learning.
Note: should students wish to claim CPD activity, the onus is upon them. The Economist and CareerCourses accept no responsibility, and cannot be held responsible, for the claiming or validation of hours or points.
What will set you apart
On completion of this course, you'll walk away with:
An understanding of the importance and impact of professionally written content.
Practical writing, editing and data-visualisation skills for creating clear and compelling business communications.
A writer's toolkit based on The Economist's editorial approach, helping you to navigate questions of structure, word choice and style.
The ability to source, structure and convey information in a way that is accurate, engaging and ethical.
Unlimited access to the official Economist Education alumni group on LinkedIn and 2U's Career Engagement Network, offering you exclusive resources and events to support your professional journey and drive your career forward.